This has ended. If you attended, let the organizer know by recording your Impact!
Positions
0 Remaining
Registration Closes
Apr 16, 2019 1:07pm or when space runs out.
Shared With
Volunteer Odyssey
Age Limit
18 and up
Description

Juvenile Court Foster Care Review Boards are composed of citizen volunteers and review the cases of all the children in foster care in Shelby County. Volunteers advocate for children in foster care to receive all of their physical, mental, educational, and emotional needs met and to ensure everything reasonably possible is being done to achieve permanency for each child. Volunteers meet monthly to review documentation and meet directly with the children and families in care to make recommendations to the Court and to the Department of Children's Services (DCS) in order to link the efforts of child welfare agencies, the Courts, and community resources.

Social
Website Facebook
Requirement Details

Must successfully complete a background check. Must be able to work productively in a group setting. Must be available to attend regularly scheduled monthly meetings. Above all - MUST have a interest in children and youth and their welfare!

Perks
You get to directly impact the life of a child in our community!
Parking Details
Free parking available in the lot behind the Court off of Washington Ave.
Causes
Advocacy Children & Youth Community Legal Services
Skills
Board Member Involvement Mentoring Legal Writing Help w/People
GivePulse

13 Positions Filled

|

0 Impacts

|

0 Hours
Location:

Foster Care Review Board Center Room 123,

616 Adams Avenue,

Memphis, TN 38105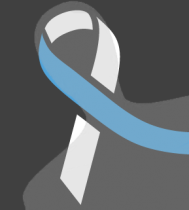 Jessika Williams wrote on March 6th, 2019
My name is Jessika, I'm 17 years old and I would really like to take advantage of this opportunity to work with you guys to help kids find permanent homes that best accommodate their personal needs as a developing young adult.