This has ended. If you attended, let the organizer know by recording your Impact!
Positions
0 Remaining
Approval
Organizer will approve registrants
Age Limit
21 and up
Description

Chill Yoga and Mindful Art for kids at SAFE while parents attend parent support meetings from 7-8pm.

This class will be geared to be calming and help children transition to bedtime after their parents are done with the meeting. Age will vary from 2-13years. We need one lead to plan and facilitate and 1-2 Volunteers to support lead and co-facilitate activities.

This volunteer opportunity is closed for BKY teachers and volunteers and must be approved to volunteer.

Requirement Details

You must already be a Bliss Kid Yoga teacher or volunteer to register for this opportunity.

GivePulse

3 Positions Filled

|

1 Impact

|

1 Hours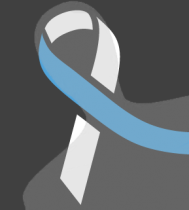 Katherine Banker wrote on November 4th, 2019
Hi All! Thank you so much for volunteering! Erica can you take the lead on this date? If so please keep the mats you have from the other month. I can get you more supplies if needed! Candice, you are signed up but I think you are working already. Can you verify and I will cancel your sign-up. Thanks!